An alternative Program Guide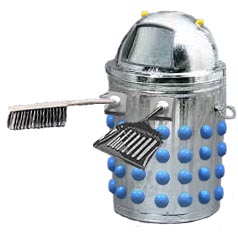 Beware The Dustbins!
Warning - This collection contains material that may be offensive to those of you with no sense of humor or appreciation of fine literary work. So if you find South Park or even Monty Python offensive, you have no business being here. Shoo, get out, escape while you still can.
---
First and Second Doctor Stories
Season 1
Season 2
Season 3
Season 4
Season 5
Season 6